September 27, 2019, by Katie Watson
Three Reasons You Need A Mentor
By Katie Watson, second year BA (Hons) History, student blogger
Why does anyone need a mentor? What does a mentor even do? Robin had Batman, Luke Skywalker had Obi Won Kenobi, Matilda had Ms Honey and Karate Kid had Mr Miyagi.  A mentor is someone to help and guide you, provide you with answers to your questions and advice. Everyone needs a mentor and thanks to Career Mentoring at Nottingham, you can get one!
Last year around October I applied for Career Mentoring, and by January I was in contact with my mentor, Paul. Paul works as a Director for Toucan Digital and uses his skills in sales to help SME's and start-ups.
Here's three benefits of having a mentor:
1. You can get all the answers you want
Where do you get your questions answered?
Careers fairs are brilliant. Although those three minutes you spend talking to someone go too fast. All the burning questions you have might remain unanswered. Or you don't have time to talk about specifics.
Presentations can be good. But what happens when you worry that your question is stupid (I promise you it isn't) and you don't want to ask it in front of a crowd.
Having a mentor was actually a brilliant way to explore questions in depth in a relaxed and informal environment. You aren't under any pressure. There is no job at stake. No one is judging you, so ask away.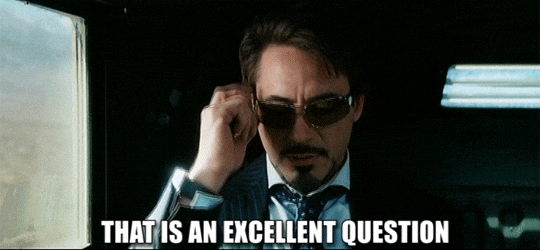 Paul was really good at giving informative answers to questions like 'how should I approach an interview?'. He used examples and gave me the perspective of someone from the hiring side. Over our sessions, he got to know my personality and career goals, so the advice he gave was more tailored to me. Having a mentor is a brilliant way to look at potential problems that lay ahead in your career journey. Paul was able to give me excellent pointers about my CV and specific ways to improve it to better target the jobs I was applying for.
2. You can get a completely different perspective from someone with experience
Whilst Paul got to know more about me, I got to know more about him and how he got to where he is now. Hearing another career story gave me a new perspective and I found this really valuable.
Paul's perspective on Career Mentoring:
I resisted putting myself forward as a mentor for some time. I kept telling myself that others were better qualified or better suited to offering career support to undergraduates. Over time I realised that there will always be better qualified people than you, whatever your field, but that doesn't mean that you can't make a difference or a positive contribution.

What I found very quickly is that many of the anxieties, frustrations and challenges faced by my mentee I had experienced myself whilst either as a student or early on in my career. As someone whom has years of experience working with others, I found that not only could I share my own direct experience but also some of the solutions that others I knew had found worked for them.

Working with a mentee is a relationship and it evolves out of the individual commitments, disclosures, thoughts and ideas that form out of the meetings that you hold. Like any relationship, it's only as good as the amount that you choose to invest.

If you think you're worth it and are prepared to put in the work, then I can't recommend highly enough that you take the plunge, and remember the mentor is just as much a human being with all the doubts and hesitations as you have.
3. You can grow as a person with their help
When I first started my mentoring sessions I was unsure about my own thoughts and ideas. I felt like I had no clue how I was going to get a good job.
I often looked a lot like this at career events: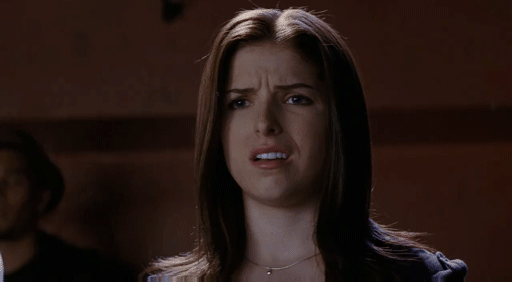 But after a few months with my mentor, I got to talk about the things that made me nervous such as interviews and psychometric tests. Talking through my career anxieties helped me realise that most of them were not a big deal. It helped me change my entire approach. I decided to set goals like getting a paid internship, and not settling for less. Career Mentoring really helped me grow my confidence and now I am one step closer to being the sassy business queen I want to be.
So, what are you waiting for? Put 'apply for a mentor' on your to-do list now! I promise you that you won't regret it. Who knows, you and your mentor might be the next Steve Jobs and Mark Zuckerberg.
If you're interested in finding out more about Career Mentoring and how to get involved, visit our website.
No comments yet, fill out a comment to be the first