July 23, 2019, by Lucy
So… What Actually Happens at Graduation?
Since starting university three years ago, I always saw graduation as being a mystic event in the distant future. However, as of yesterday, that futuristic vision entered the territory of the past and I became a graduate.
Due to the mystery that I saw as shrouding this event, yesterday was a real eye-opener – finally I had been granted the password to enter an exclusive club. Now that I have transitioned from UoN student to UoN alumni, I thought it would be fitting to dedicate my last blog post to spilling the secrets hidden in graduation. From pre, during to post ceremony, let me be your source of wisdom, light and, hopefully, relief.
Before the Ceremony
Registration for graduation opens around two hours before the ceremony starts. Although this may seem unnecessarily long, this gives you enough time to get your tickets, get your gown, find a cap that actually fits (big head problems) and, most importantly, take them pictures.
When registering, you will receive your tickets. Your guests will be able to sit in whatever seats they choose, but you will be seated according to your place in the ceremony. You will also receive a ceremony booklet containing information about the different robes, honorary graduates, as well as a list of all of the students graduating in your year. Basically, this booklet is your ultimate guide to graduation.
The pre-ceremony slot is very much like being a model during London Fashion Week. Well, I wouldn't know, but I imagine they are very much akin to one another. From gown fittings, to location scouting for your photoshoots, to modelling your attire, there are more similarities than you'd initially think. So embrace your inner Kate Moss and remember that, today, the camera loves you.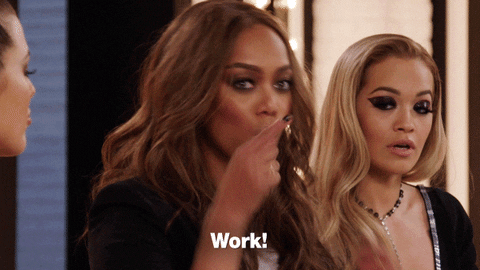 Side Note: When you aren't being fitted with robes or taking photos, take the time to have something to eat and drink from one of the food trucks or cafes on campus. Whether it be a Costa Coffee or a tray of gourmet fries, ensure that you have enough sustenance to quench your ceremonial nerves. During this period, you can buy flowers and balloons as well as talk to the alumni team or buy memorabilia to remember the day.
During the Ceremony
When taking your seats, Stewards are on hand to tell you where to go, meaning that you don't have to worry about sitting in the wrong place. As there is a period of an hour to 30 minutes of waiting space, depending on when you decide to take your seat, crowd cam and a live band are in full force to entertain the masses – something which was much to the delight of my parents.
Initiating the ceremony is the most fanciful part of the day: you are not allowed to officially graduate until the Esquire Bedell and Ceremonial Officers have entered the hall with the all important ceremonial mace. Following this, and prior to the degrees being handed out, the Presiding Officer will give a celebratory speech, before handing over to a member of a specific department to call the names of the School's graduating students. Although I am an English student, I was graduating with undergraduates and postgraduates from a range of other Arts courses, such as History of Art and International Relations. Again, the trusty Stewards guide each row up to the stage where your name and gown will be checked, ensuring that you are stage ready. When your name is called, you must walk across the stage and shake the hands of the Presiding Officer. Remember, you have been walking since you were tiny, so focus on smiling and shaking hands, and not putting one foot in front of the other. It will be over sooner than you have time to process it, so worrying about it all is pointless.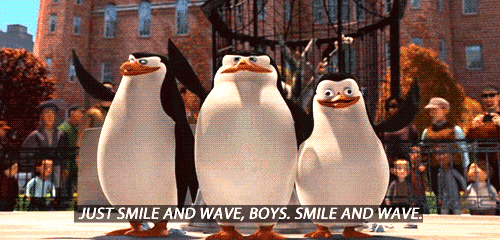 Once off the stage, you will receive your certificate and will be shown back to your seat. From this moment on, you can sit back and relax, cheering on your fellow graduands.
When it comes to closing the ceremony, the Presiding Officer gives another speech, gathering up the crowd's momentum yet again. Until you have received your degree, you are not allowed to wear you cap in the ceremony, meaning that at the end you will be invited to don your cap and join the graduands' procession to exit the hall. That's it… that's the graduation over (for reference, mine lasted around an hour).
After the Ceremony
When the ceremony is over, much like before the ceremony, it is up to you what to do with your time. However, unlike before the ceremony, there is no time limit to be restricted by: you can stay for as long, or as little, as you want to. So, bathe in your glory and enjoy yourself – the hard bit is out of the way. Take more pictures, eat more food, socialise with your peers and lecturers and go to the garden party to really close the day in style.
As I said, at this point you can do what you want, but do make sure to return your gown!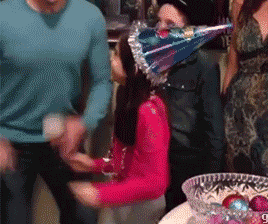 Additional Information / Tips
If you're ceremony is held at David Ross, bring comfortable shoes as it is likely that you will end up parking on the opposite side of campus.
On the topic of shoes, to access the stage you must go up a long and gradual ramp, so stairs are not an issue when choosing between heels or flats!
If you didn't manage to get tickets for all your guests, they can either go to a designated marque, the East Midlands Conference Centre or even stream it online in order to watch you take centre stage.
Names are called alphabetically, not be degree classification.
In the circumstances of having 20 degree plus temperatures, staying hydrated is the ultimate advice I can give!
And with that I say: good luck and goodbye.
UoN, you have been a blast!
No comments yet, fill out a comment to be the first