October 16, 2013, by Malvika Johal
Everyone loves a pub quiz, don't they?
Written by John Coffield (English Language and Literature 2011) Alumni Relations Manager – London & South East and Quiz Master!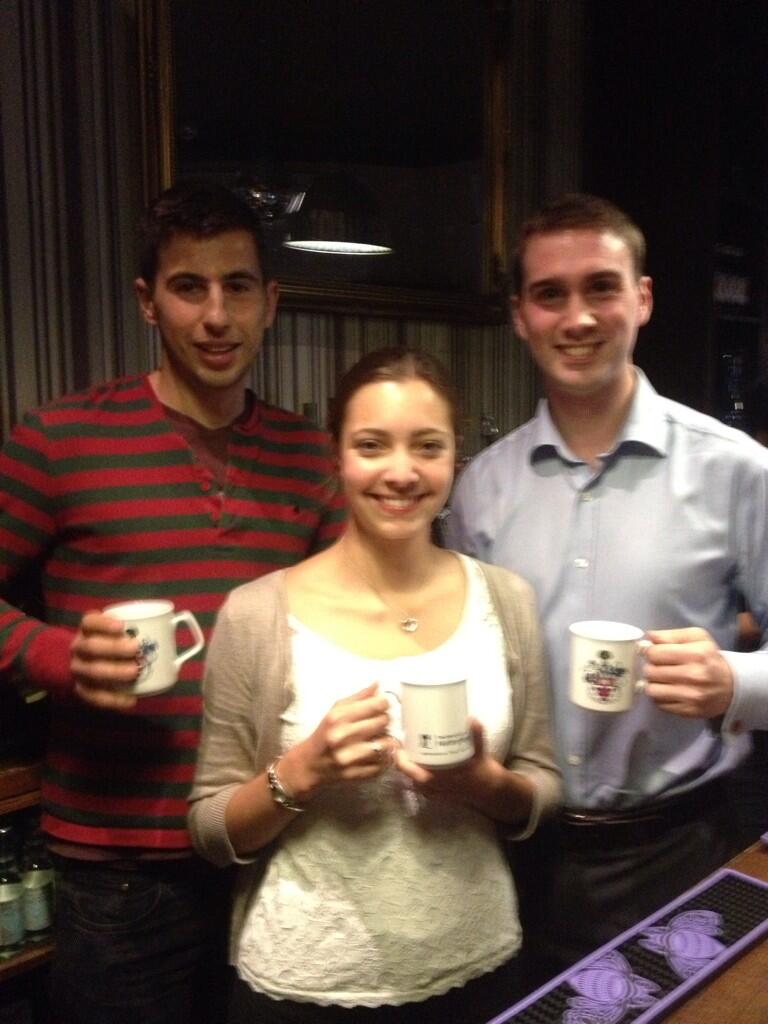 If last night's alumni pub quiz at the Yorkshire Grey in Holborn is anything to go by, they certainly do! Over 40 alumni, from the 1960's t0 2013 gathered in the pub's cosy function room to test their mettle against an assortment of their peers. Teams ranged from six to three people, and once the room was variously arranged and rearranged as the eager contestants thronged and the first round was in, an expectant hush gathered and the quiz began.
Several rounds of gruelling questions later (and a couple of beer breaks!), the answer sheets were all swapped around and the marks tallied up, to varying choruses of groans and cheers according to whether people had followed the advice of their team-mate who had sworn they knew the right answer or not. There was also some light-hearted questioning of the quizmaster's criteria for several answers; all dissenting opinion was ruthlessly suppressed. And just for the record: a reading of 12 on the Beaufort Scale is a hurricane; 'windy' is not good enough!
But regardless of how much fun everyone had, there can only be one winner, and that was the quiet-yet-brilliant team of three 2006 graduates in the corner. They were Donna Goodfellow (Nursing), David Harvey (Civil Engineering), and Andrew Orsyznski (Chemical Engineering).The triumphant team received a round of applause, a round on the University, and some University of Nottingham crested mugs. Honourable mention must also go to the runner-up by only two marks, the wonderfully-named Quizteam Aguilera!
The rounds consisted of Geography and History, TV and Film, Music, Science, and Random, along with a picture round. Here's a sample question from each round:
1. Name all six of Henry VIII's wives
2. Which two actors a) voiced Darth Vader and b) physically portrayed him?
3. Eric Clapton, Jeff Beck and Jimmy Page have all been in which band?
4. What is generally scientifically held to be at the centre of the Milky Way?
5. The Doric, Ionic and Corinthian Orders are all styles of what?
6. The SU bar, Mooch, was formerly known by two other names. What were they?
The answers will be appearing in next week's blog!
No comments yet, fill out a comment to be the first