November 9, 2015, by Olivia
Let The Pharmacy Games Begin!
This week I participated in the Hunger Pharmacy Games as part of a module organised by the School of Pharmacy. The module is Pharmacy Leadership and Management (PLM for short), and the games began (for me in the third group) last Monday. This is the first time ever this type of simulation pharmacy game has been done in the UK so naturally everyone is quite excited. Let me tell you a little more about it!
The purpose of the game is to give us an idea on how a pharmacy is run. On the inauguration day we had to do business-y things like come up with a business plan, SWOT analysis and a mission statement. Which a lot of times got me thinking to myself "Why am I in the managerial side of things? I am a science student not a business student, I don't know how to do any of this!"
However, after a couple hours of brainstorming, it wasn't too difficult to put aside my pharmacy hat and wear a new business hat, the aim of this I think is to learn how to keep them both on at the same time. (I am still working on it!) Fortunately, one of the less difficult tasks was having to come up with logo for our business.
The following Monday, with our premises set up and the responsible pharmacist notice in, it was showtime. The team did everything and anything from dispensing, answering phone calls from GPs or distraught patients, replying to emails to dealing with walk-in patients and their many ailments. I can definitely say that this has been a huge learning experience in terms of team work, management and leadership. Wait a minute, is the module actually living up to its name?
As our opening hours reflect the opening hours of an actual pharmacy it meant long days of 8.30 AM starts and 5.00 PM finishes for me. If you didn't know me, you need to understand that I love my sleep and am still adamant that having to be in class by 9 AM is criminal. Work is completely different of course, as there is money involved.
Unsurprisingly, I was exhausted at the end of the day. This wasn't necessarily physical exhaustion but more of mental exhaustion from sorting out one problem only to be faced with the next one (or two) almost immediately! There was never a quiet time as there seemed to be a never-ending amount of emails and patients coming into the pharmacy with various ailments.
If you think all a pharmacist does is dispense your medication, I will gladly let you observe us in our (simulated) pharmacy and be proven wrong!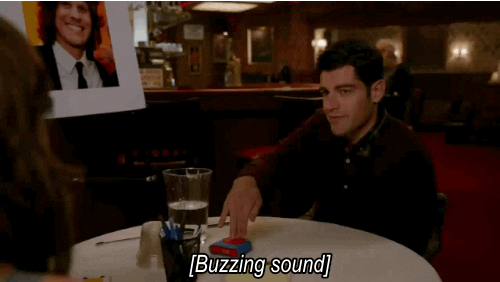 As challenging as this is, there are also fun aspects to the game. For example, we get to run our very own Twitter page to promote our business and even propose pharmacy services to our local clinical commissioning groups to be granted approval and serve our simulated "local communities".
Our team is working hard for the wellbeing of the people of East Pilchester! Feel free to stop by. 🙂 pic.twitter.com/gwSpcMRM6m

— Culpeper Pharmacy (@UoN_Culpeper) November 2, 2015
One of my favourite parts of the game is to interact with patients and get the experience of being the pharmacist even though they are all actors. These "patients" are also sometimes our lecturers and it can be difficult to not be nervous and stay in character. I also found it astonishing how I would get so into the simulation that I felt as if I was dealing with real patients.
Although it may not have been an easy three days of being in business, it was a good start and my team members and I can only go up from here with the knowledge we have gained from this round of the simulation. Until round two is is!
No comments yet, fill out a comment to be the first